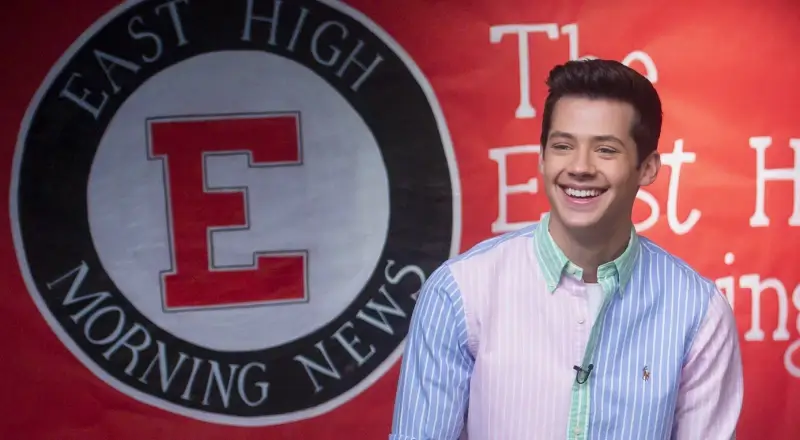 Character Analysis
(Avoiding Spoilers)
Living… in Salt Lake City. E.J. is the son of attorneys with big (and prestigious) dreams for him.
Profession… senior at East High, High School Musical's real-life filming location.
Interests… performing, filming, and social media. E.J. is already an Instagram personality, and he's a natural on the stage. He's decided to audition for the leading role of Troy Bolton in East High's first High School Musical production.
Relationship Status… dating Nini. The two met at a theatre camp over the summer, only weeks after Nini's ex-boyfriend Ricky said he wanted a break in their relationship. E.J. instantly fell for Nini because she genuine. As he told her, "You're a total weirdo, and a hundred percent real and that is why I love you." E.J. is wary of Ricky, who seems to be regretting their break-up.
Challenge… being too possessive. E.J. is used to things going his way and can't accept it when they don't. Once something is in his reach, he won't let anything come close to take it away.
Personality… protective and focused but perhaps too ambitious. There's no doubt that E.J. can accomplish big things. He can be a perfectionist and needs to learn to loosen the reins and accept that things don't always go as planned.
Recommendations
Fans of him also like: