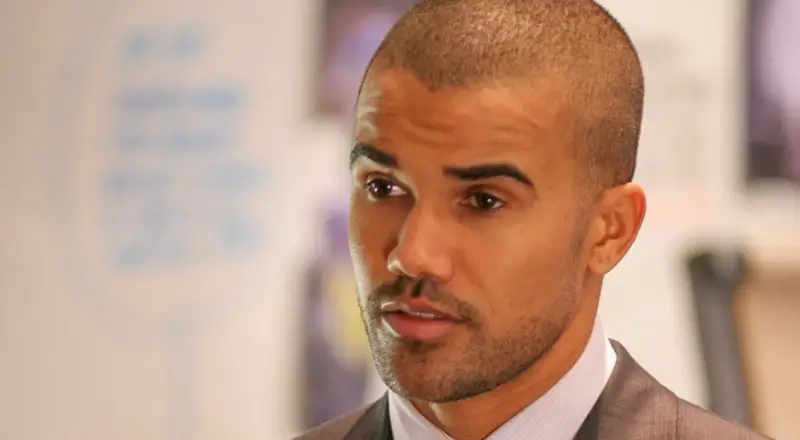 Photo Credit: Everett Collection
Character Analysis
(Avoiding Spoilers)
Grew up… in a tough neighborhood of Chicago. Derek's father was a police officer who was shot dead when Derek was ten. After that, he started getting into trouble, even gathering a criminal record, until with the help of a mentor he turned it around. He went to Northwestern on a football scholarship.
Living… in the Washington D.C. area.
Profession… Supervisory Special Agent with the FBI's Behavioral Analysis Unit. Derek helps catch serial killers, terrorists, and other criminals by analyzing their behavior and creating a profile that helps the team guess what the criminal will do next. He specializes in explosives, fixations, and obsessive behaviors, and he also serves as the team's muscle.
Interests… varied. Derek is very physical – he enjoys working out, is a fan of hockey, and owns multiple properties that he remodels in his spare time. But he also is intelligent. His favorite author is Kurt Vonnegut, and he is one of the few who can understand resident genius Spencer Reid's jokes.
Relationship Status… single. Derek is plenty suave, and can flirt with ease. But the nature of his job keeps him from any long-term romantic relationship. Instead, he's formed strong connections with his coworkers. He has a loving sibling-like relationship with Penelope Garcia, and he is close friends with Spencer Reid.
Challenge… catching the bad guys. Derek is often in danger – and even worse, so are his friends and family. Every case has the potential to go drastically wrong, so it's all Derek can do to make sure everyone makes it out alive, and the criminals end up in jail.
Personality… responsible, confident, and intelligent. Derek is a ladies man, and loves to crack jokes, even getting into a prank war with Spencer. But the more he works this job, the more serious he gets. He knows the stakes, and he's seen bad things happen to those he loves. Derek is determined, principled, and the kind of guy you want to have your back in a fight.
Recommendations
Fans of him also like: