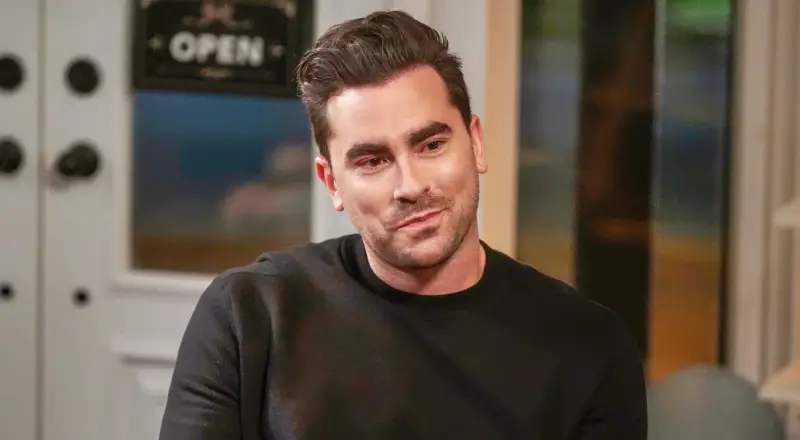 Character Analysis
(Avoiding Spoilers)
Grew up… in a luxury apartment in New York without a care in the world because of his family's fortune.
Living… in Schitt's Creek, a small town that pretty much lives up to its name. David was forced to relocate there from New York when when the government seized his family's assets. Sharing a motel room with his sister (Alexis) doesn't compare to his old luxury apartment, but they get along … most of the time. His parents live in the adjoining room with a shared door, so there's no privacy at all.
Profession… former art gallery manager. In New York, David used to create performance pieces and ran an art gallery. But in Schitt's Creek he turned the local general store into Rose Apothecary with his business partner, Patrick Brewer. What is Rose Apothecary? It's pretty hard to describe, so in David's own words, "It's not just a store, it's like a place where people can come and get coffee or drinks, but it's not a coffee shop, nor is it a bar. Yeah, it's an environment. And yes, we will be selling things, but it's more like a branded immersive experience." Other than flirting with Patrick, David usually doesn't put too much effort into his day to day tasks at Rose Apothecary. However, what he lacks in work ethic, he makes up for in creative vision. David drives all over the area to source cheeses, wines, and other novelty items to rebrand and sell.
Interests… sitting around watching his sister Alexis do stupid things, drinking fine wine, and playing organized board game nights. David is also into fashion, and he may be the only person in a 50-mile radius wearing cut out T-shirts and graphic sweater dresses.
Relationship Status... single and proudly pansexual.
Challenge… finding joy in small town life. David has a strong dislike for things that don't live up to his standards. That includes pretty much everyone in Schitt's Creek. He has a hard time finding meaning in Schitt's Creek, but the more time he spends with Patrick, the more he seems to be opening up to a future in this small town.
Personality… snarky, eccentric, but lovable. David isn't not be the easiest nut to crack. His former boss sums it up when she says that David "has trouble filtering negative thoughts." He is moody when he doesn't get his way, and now that he is penniless, he isn't quite sure how to make friends. He often bickers with others, but he would argue it's because he has strong opinions. David might need to work on filtering his thoughts, but he also has a lot of love to give, and he is most comfortable spending quality time with his friends and family.
Recommendations
Fans of him also like: