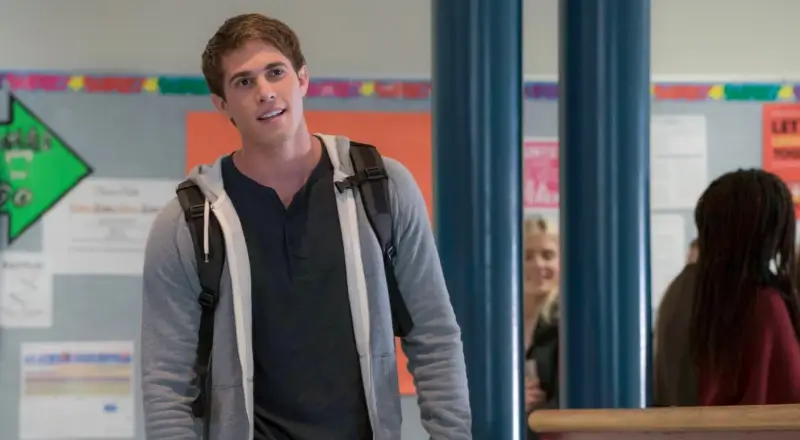 Character Analysis
(Avoiding Spoilers)
Grew Up… near Portland, Oregon, in a family of four that seemed to grow more dysfunctional with each passing year. Darian's sister, Nadine, is constantly bickering with their mom, and their dad died of a sudden heart attack a few years prior. Darian tries to be the family's peacemaker, but, of course, that only makes Nadine hate him more.
Profession… high school student. Darian is quite popular at school (much to Nadine's chagrin). But when a passionate night with Nadine's best and only friend, Krista, turns into an official relationship, his connection with Nadine plunges further.
Relationship Status… dating Krista. He describes her as "the one person who makes me feel like I could take a...breath." Krista was Nadine's best friend, first, and without her, she seems to have no one. Still, Darian invites Krista to numerous parties and social events, and although they drag Nadine along to some, Nadine hates them. So, really, what can Darian do? (Well, he could stop dating Krista, but that's beside the point).
Challenge… balancing his family with his own interests. Darian is the one who helps his mom with all her mental health issues, devotes his nights to consoling her, and even exclusively applies to schools nearby so he can be there for her. Still, he needs to live, only he can't be with the person he really wants to without hurting another family member. Yet to find the balance, Darian is left navigating everything on his own.
Personality… protective, loving, and, above all, there for everyone else. Although his sister has yet to realize it, he cares deeply about her. He would even search for her aimlessly through the middle of the night to ensure her safety.
Recommendations
Fans of him also like: