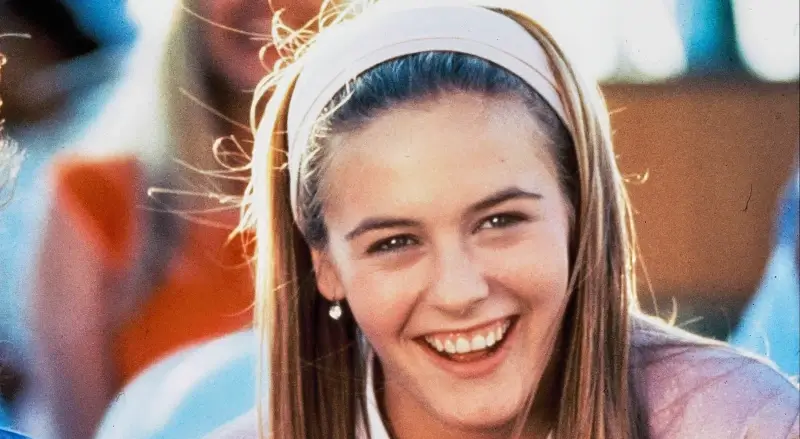 Photo Credit: Everett Collection
Character Analysis
(Avoiding Spoilers)
Living… a normal life for a teenage girl – assuming most teenage girls live in a mansion in Beverly Hills with their own apartment-sized closets. Cher is proud of her privileged upbringing and her "classic" Neo-Colonial palace, whose "columns date all the way back to 1972." She just lives with her dad, since her mother passed away due to complications during liposuction surgery.
Profession… at the very top of Beverly Hills High's social food chain. As one of the queen bees of Bronson Alcott High School, Cher lives to see and be seen – preferably in Calvin Klein mini-dresses, knee-high socks, and chunky heels. Cher is the most popular girl in school, and she has decided to use her social influence for another cause. 
Interests… budding humanitarian. From taking care of her high-powered lawyer father to setting up two lonely teachers to befriending the new girl at school, Cher loves to help people – especially when it makes her life easier in the process. After all, like she read in a book in ninth grade, "Tis a far far better thing doing stuff for other people."
Relationship Status… single. Cher's pickiness has earned her a reputation as a prude, but as she puts it, "Searching for a boy in high school is as useless as searching for meaning in a Pauly Shore movie."
Challenge… finding a nice, sweet and mature guy for herself. Cher is far too busy setting up her new friend Tai to search for an eligible bachelor of her own, though the man of her dreams may be closer than she thinks.
Personality… vain and spoiled, but ultimately well-meaning. Cher's got an inner confidence that few people can rival. For her, better grades are just an argument away and there's no way her matchmaking instincts could ever be wrong (as if!). And if control-freak Cher has just a little problem with hubris, at least she looks utterly fabulous while learning a lesson about the dangers of meddling.
Recommendations
Fans of her also like: