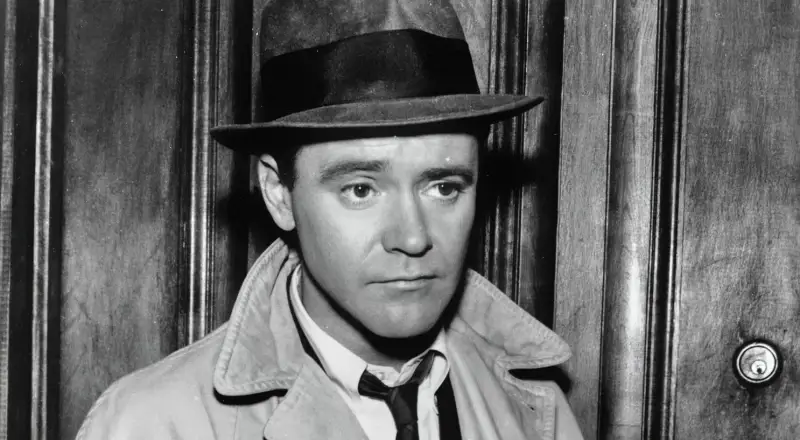 Photo Credit: Everett Collection
Character Analysis
(Avoiding Spoilers)
Living… in the West Sixties – just half a block from Central Park. His rent is $84 a month. It used to be eighty until last July when Mrs. Lieberman, the landlady, put in a second-hand air conditioning unit. It's a real nice apartment – nothing fancy – but kind of cozy. It's just right for a bachelor. The only problem is he can't always get in when he wants to.

Profession… insurance company worker at Consolidated Life of New York. They are one of the top five companies in the country. Last year they wrote nine-point-three billion dollars' worth of policies. Their home office has 31,259 employees, which is more than the entire population of Natchez, Mississippi, of Gallup, New Mexico.

Interests… allowing his bosses to use his apartment for their extramarital liasons in return for promotions at work. Thanks to his "hospitality," Baxter's the second youngest executive in the company. It's sad really, the apartment is what got him the promotion, but Baxter has always been one of the top ten most efficient employees at the company. It's a sad fact that it takes more than hard work to get ahead.

Relationship Status… in love with the beautiful elevator operator, Fran Kubelik. Baxter wants to tell her how he feels, but she's having an affair with his boss, Mr. Sheldrake. It's not very fair; Sheldrake is already married, and is just using Fran, whereas Baxter really loves her. He has to find a way to explain everything to Mr. Sheldrake, because as it stands right now, getting the girl means losing his job.

Challenge… taking his apartment back while keeping his job. It's all gotten out of hand. He'd love to simply ban people from using his apartment. But now that he has nothing more to offer, they won't be so eager with their recommendations and promotions. Last month he was at desk 861 on the nineteenth floor – now he's on the twenty-seventh floor, paneled office, three windows – so it all worked out fine – except he's not satisfied. None of it was worth the damage. None of it feels right.

Personality… dependable, hardworking, and gentle. Though these days Baxter has a hard time recognizing himself. He used to make a good impression. Mothers used to like him. He was clean cut, a regular Ivy Leaguer. Now they think he's nothing but drinks and decadence. His reputation is that he's the one to go for a good time, but that's not the real Baxter. He's a dedicated employee and an up-standing citizen. He very often stays on at the office and work for an extra hour or two – especially when the weather is bad.  It's not that he's overly ambitious; he just likes to spend his time productively.
Recommendations
Fans of him also like: