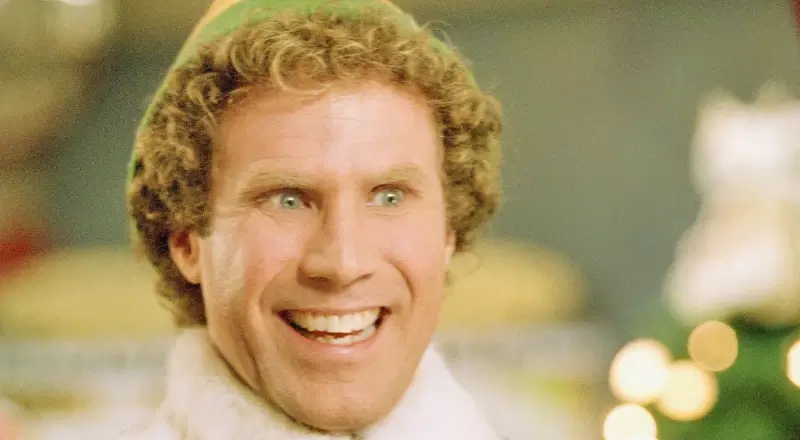 Photo Credit: Everett Collection
Character Analysis
(Avoiding Spoilers)
Grew up... in the North Pole, thinking he was an elf. But he never felt like he really fit in with the other elves — especially since he is over six feet tall. He only recently found out the truth: he was an infant who snuck into Santa's sack at an orphanage and was taken to the North Pole by mistake.
Living... in New York City. He just moved from the North Pole to find his biological dad. There are a lot of things in New York he is is learning about the hard way. For example, if you see a sign for a "peep show," it doesn't mean they're letting you look at presents before Christmas.
Profession... formerly a toymaker in Santa's Workshop. Unlike the other elves, he didn't have the nimble fingers to work on all the toys. In fact, he was one of the worst toymakers in the history of the North Pole, so the head elf put him to work on Santa's sleigh instead. 
Interests... ice skating, making snow angels, eating sugar plums, snuggling. Oh, and smiling. Smiling's his favorite.
Relationship Status... single. During his adventures in NYC, Buddy meets Jovie, a beautiful "elf" working at Gimbels department store for the holidays. He is instantly smitten, even after she tells him she isn't really an elf.
Challenge... trying to connect with his serious businessman of a father, Walter Hobbs. He is an intense children's book editor who is surprised (to say the least) when Buddy comes looking for him. When Buddy tells him that his mom's name was Susan Wells, Walter finally makes the connection, but the relationship is off to a bad start already. Buddy feels bad that he ruined Walter's life by showing up there and also for cramming 11 cookies in his VCR.
Personality... innocent and optimistic. He is full of Christmas cheer every day of the year. And nothing seems to keep him from smiling. But he would be even happier if he could finally feel that he fit in somewhere.
Recommendations
Fans of him also like: