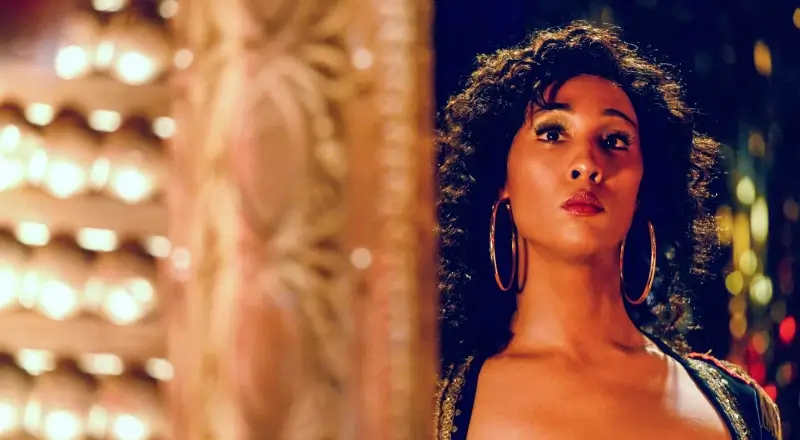 Character Analysis
(Avoiding Spoilers)
Grew Up... with a family who didn't understand her. Blanca is trans and knew from a young age that she was a woman born in the wrong body. When she came out to her family as a teenager, they rejected her, and she was forced to leave home.
Living... in late 1980s New York City, the center of ballroom culture. Hosted by emcee Pray Tell, the underground ballroom scene is a vibrant place where people of the LGBT community walk, pose, vogue, and show off their fashion sense. It's been Blanca's safe-haven ever since she arrived in the city. Though Blanca isn't a natural star performer, she was taken in by Elektra, the "mother" of the House of Abundance. These houses are both communities and competitive teams within the ballroom scene.
Profession... manicurist by day, ball performer by night.
Interests... cooking and singing.
Relationship Status... single. Blanca hasn't had much luck in love, and sometimes it seems easier to just ignore her dating life altogether. Yet she also knows she's deserving of a great love story. As she puts it, "I'm not looking to be somebody's plaything. I want romance. I want to fall in love. I deserve that."
Challenge... forging her own house. After learning she's HIV-positive, Blanca decides it's time to follow through on her biggest dreams. She leaves the catty atmosphere of the House of Abundance and forms the House of Evangelista, a scrappy new house that functions as a genuinely supportive family unit. Her "children" include her friend Angel and a talented young dancer named Damon, who was recently kicked out by his parents. Blanca wants to win at the balls, but, more importantly, she wants to shape and support young people in need of guidance.
Personality... supportive, spirited, and strong-willed. Blanca is a natural nurturer, but she's no pushover. She sets strict rules for her children and holds them to the same high standards to which she holds herself. As she tells them, "We need to focus on bringing our best, not worrying about what anyone else is bringing." Blanca's motivated by a strong sense of justice, and will always fight back against the unfairness she sees in the world. She has big ambitions, a huge heart, and a strong desire to help people. In other words, she's basically the ideal mom.
Recommendations
Fans of them also like: