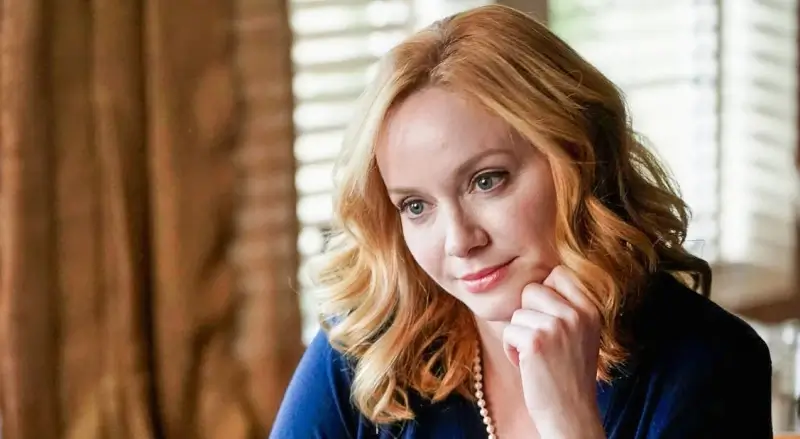 Character Analysis
(Avoiding Spoilers)
Grew up… in Michigan in an unstable household, forcing Beth and her sister Annie to grow up fast. Since they couldn't depend on their parents, Beth effectively became the mom of Annie.
Living… in a Michigan suburb with Dean, her high school sweetheart who is now a used car salesman. They have four great children together. Unfortunately, Dean made a series of bad investments, and they can't keep up with their mortgage payments anymore.
Profession… stay at home mom. She always goes the extra mile for her kids, including cutting chicken fingers into stars for her their paper bag lunches. And she bakes hundreds of cupcakes for her kids' classroom social. But she doesn't get a lot of gratitude for all this work.
Relationship Status… in denial. Beth gives the appearance to her kids and the outside world that she has the perfect marriage, but the painful truth is that Dean is cheating on her with a braindead secretary who naively thinks she can make it in Hollywood.
Challenge… wanting a different life. Beth wants to be free of her mortgage payments and her cheating husband—while providing a better life for her kids. Her sister Annie, who works at a grocery store called Fine and Frugal, came up with a plan to start to deal with that: stealing from the grocery store where she works. Armed with their kids' toy pistols, Beth, Annie, and their friend Ruby pull off the heist. And the good news is that the grocery store's safe has much more money than they thought ($500,000). But the bad news is that the cash belongs to a cartel that is laundering money through the store. And Beth is now coming face to face with Rio, the leader of the gang who is dangerous but also quite exciting.
Personality… tense, organized, and commanding. Beth is used to running her household, and now she's taking the role as the leader of their mom gang. Normally uptight, she is letting loose and taking prisoners. Although her methods are illegal, Beth is feeling empowered with the support of her two female friends: "When women support other women, incredible things happen."
Recommendations
Fans of her also like: