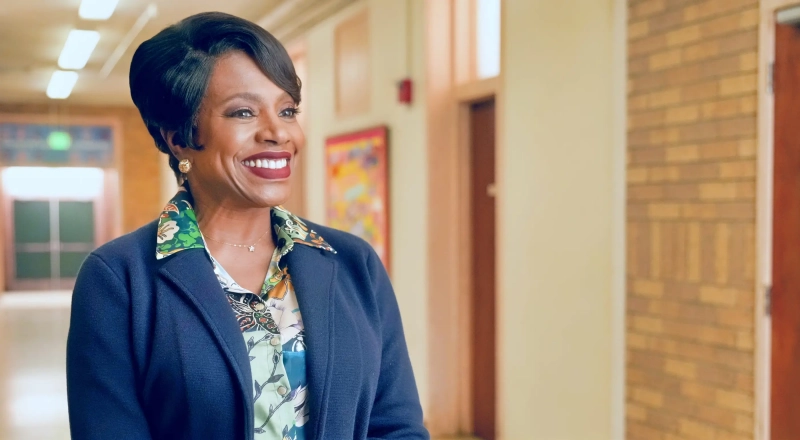 Character Analysis
(Avoiding Spoilers)
Profession… kindergarten teacher. Barbara has many years of teaching at Abbott under her belt and a great deal of seniority over her colleagues. She is often regarded as the best teacher at Abbott, and she rarely runs into any issues with her students. She represents the old-school teachers, and her tried-and-true methods are successful time and time again.
Interests… gardening. Gardening is one of many tools that Barbara uses to make Abbott a better place for its students. Along with 6th-grade teacher Jacob, she starts a garden to improve the nutrition of the students. Efforts like these are relatively new to her skill set, but Barabara continues to evolve her teaching methods and shows that you can teach an old dog new tricks.
Relationship Status… married. Her relationship with her husband has been long-lasting and strong throughout the years. Her husband, by her own account, was a fixer-upper when they first met, but she stuck by his side and they now have a beautiful life and family together. Their relationship even inspires Melissa, another teacher at Abbott, to pursue her own romantic interests and open herself up to love.
Challenge… adapting to change. Being a teacher for so long comes with pros and cons. Things are changing so fast around Barbara and with so much new technology, she feels like she's being outpaced at times. It is typical for her to try to keep a strong face even when she is frustrated and in desperate need of help. Her struggles ultimately make her better all around and strengthen her appreciation for the new-school teachers.
Personality… stoic, organized, and respected. Barbara lets the success of her teaching speak for itself. She can be perceived as cold as she takes her work seriously. Her authority makes her intimidating, but she can be one of the most helpful characters at Abbott. Her coworkers come to her for advice and approval regularly, and she never fails to set them in the right direction.
Recommendations
Fans of her also like: