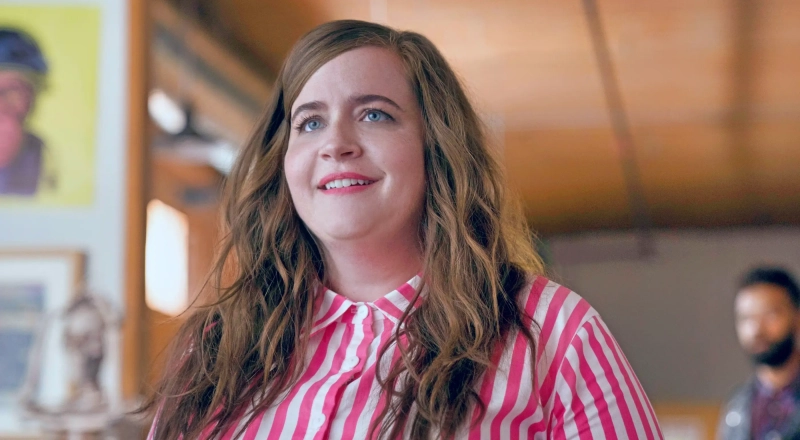 Character Analysis
(Avoiding Spoilers)
Living… in Portland, Oregon with her roommate and best friend Fran and their spoiled dog Bonkers.
Profession… assistant calendar editor at a newspaper called The Thorn. Annie would love to write articles of her own and have a bigger role in the paper, but her very opinionated and eccentric boss, Gabe, has been shooting down most of her ideas so far. Her luck might be changing, though—the journalist who usually writes food reviews is going to be out for the next week, and Annie is getting to write her section! She's very excited.
Relationship Status… in something of a friends-with-benefits situation with a guy named Ryan. It's definitely less than ideal—they don't really go out, just hook up at his house (where he lives with his three roommates with whom he records his podcast on Alcatraz, "Talkin' 'Traz"). And when people are home, he asks her to leave through the back door. She likes him a lot, though, and part of the problem is Annie's own insecurity that she can't ask for more out of a relationship or try to find someone better for fear of being hurt.
Challenge… the everyday difficulties of being overweight. Little things—passive-aggressive fatphobic comments from fitness trainers about how there's a "thin woman inside of her" begging to get out, the fact that the morning-after pill doesn't work for women over 175 pounds, and no one bothers to teach that in sex ed, sexist trolls who make fun of her weight—add up and take a toll on her sense of self-worth, making her feel like there are certain things she'll never get to have or do because of how the world sees her body. Even her mother, who is constantly worried about her own body, is always dropping hints about food and exercise and encouraging Annie to join her on various fad diets. She doesn't want to lose weight, but it feels like that's all anyone else wants from her. On top of that, her father, who she's very close to, has cancer.
Personality… smart, loyal, and funny. She hasn't always been the best at advocating for herself, something exacerbated by a lifetime of body shaming and insecurity. Lately, though, she's been trying to stand up for herself more and emphasize that she's not going to apologize for or shrink herself to fit who other people want her to be. As Annie says, "I'm trying to be the person that I actually wanna be." That can lead to some awkward missteps, but also hopefully a lot of happiness and success.
Recommendations
Fans of her also like: