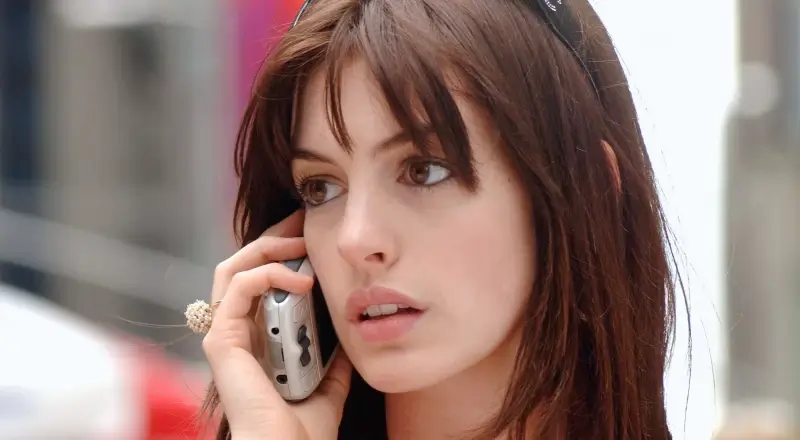 Photo Credit: Everett Collection
Character Analysis
(Avoiding Spoilers)
Living… in New York City. She's got her own apartment but she barely sees it. All her time is spent at 125 West 57th Street in the elegant tower of Elias-Clarke.
Profession… personal assistant for Miranda Priestly, editor-in-chief of Runway Magazine. Andy works non-stop to make sure Miranda, her boss, is happy.
Interests… her journalism career. But it's clear she won't be writing for a while. All of her free time goes toward Miranda-related errands. She figures if she keeps her head down, she can move up to first assistant and after that Miranda might put her up for a better job.
Relationship Status… in a serious relationship with a guy named Nate. But it's been taking a beating because of her career. Andy has been seeing Nate since college, but he's slowly losing her to Miranda. He hates Miranda and calls her a "ball-buster."
Challenge… preventing her new career from taking complete control of her life. Even though it's both her dream job and the job from hell, she wants to do it right.
Personality… ambitious, awkward, and modest. Andy doesn't know much about fashion, so she's in a bit over her head. When she first walked in Miranda started judging her clothes, her walk, her everything, and it never stopped. She's a little bit clumsy, but she aims to do the best she can, even if her boss is the devil incarnate.
Recommendations
Fans of her also like: