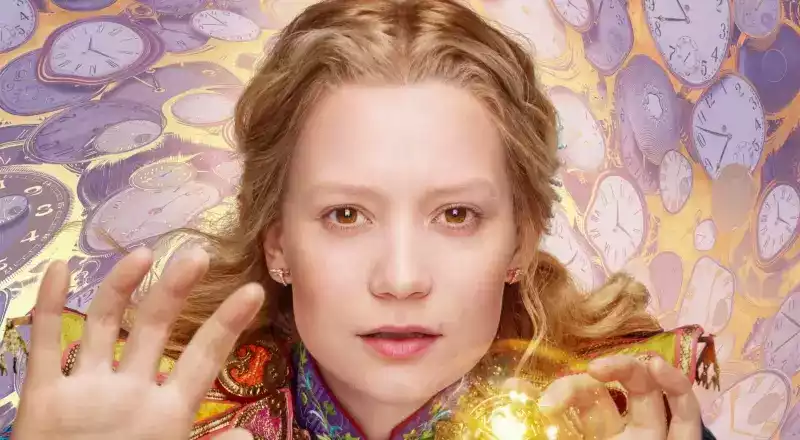 Photo Credit: Everett Collection
Character Analysis
(Avoiding Spoilers)
Grew up… in stuffy, aristocratic, Victorian society. Unlike the rest of her family, Alice doesn't believe in the trappings of a gilded life, making her a bit of a black sheep among the Kingsleighs.
Living… a life that's not her own. Alice's family is trying to force her into marrying a man that she does not love, but she wants to live for herself rather than follow silly rules. As she puts it to her mother, "Who's to say what's proper? What if it were agreed that 'proper' meant wearing codfish on your head? Would you wear it?"
Visiting… Underland, a mysterious dream world. When her husband-to-be publically proposes to Alice, she runs into the wilderness to try to escape her fate. While looking for a place to hide, she accidently falls down a deep rabbit hole – a portal, it seems, that leads to another world.
Profession… savior, of sorts. Upon her arrival in Underland, she's informed by a cast of curious creatures that she is "the right Alice" who, according to legend, has come to destroy the draconian Red Queen and restore the benevolent White Queen in her place. First, however, she has to slay the Red Queen's menacing Jabberwocky – a task Alice is not enthusiastic about. "I won't slay anything," she tells her hopeful followers. "I don't slay, so put it out of your mind."
Challenge… surviving the odd (and dangerous) environment of Underland. If Alice is to eliminate the Jabberwocky and restore the White Queen, she has to first locate the Vorpal Sword, the only weapon capable of killing the violent dragon.
Personality… stubborn, independent and brave. Alice isn't a scared, sheltered aristocrat. Rather than follow through with the expectations of her class, Alice has decided to go her own way – even if that direction led her down the rabbit hole.
Recommendations
Fans of her also like: