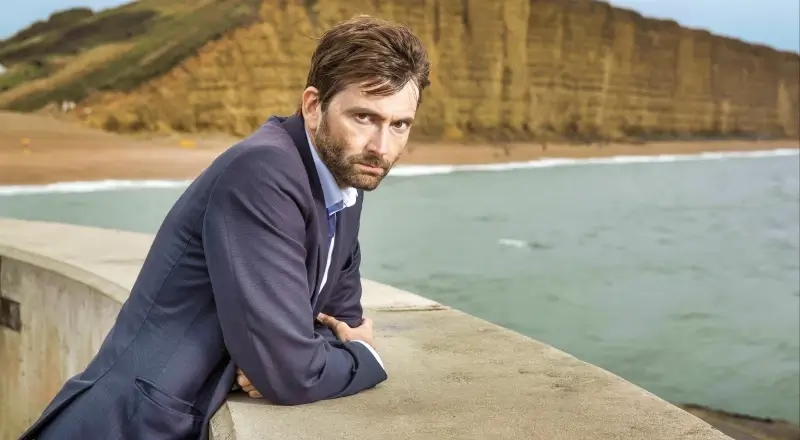 Photo Credit: Everett Collection
Character Analysis
(Avoiding Spoilers)
Living… in the quiet seaside town of Broadchurch in Dorset, England. The community is very close and small, so it seems like everyone knows each other. Except for Alex, who is an outsider. He really dislikes everything about it.
Profession… Detective Inspector for Wessex police. Alec recently moved to Broadchurch for a new investigation. He's unfortunately infamous for a scandal involving his work in the Sandbrook murders. He took the fall for something that wasn't his fault.
Interests… his work. Ever since Alec was faulted for the Sandbrook murders, he has been determined to redeem his reputation and now devotes most of his time to his work.
Relationship Status… troubled. Alec recently took the blame for his wife's mistakes on the Sandbrook murder case when she misplaced a key piece of evidence. Things have been rocky ever since.
Challenge… getting to the bottom of a young boy's murder in Broadchurch. Young Danny Latimer snuck out of his house one night and never returned. Alec and his new partner Detective Sergeant Ellie Miller have been assigned to the case, and it seems that Ellie is personally involved. He hates how people operate in Broadchurch because he thinks everyone's too emotionally caught up in the investigations. But he can't solve the case without Ellie.
Personality… secretive, aloof, and determined. Alec doesn't let anyone get too close to him and constantly keeps his guard up. Despite suffering from a mysterious health condition, Alec steadfastly refuses to tell anyone about it, or even seek help. Instead, he hides his feelings and secrets behind a veil of sarcasm and sass, but none of this stops him from being devoted to his work.
Recommendations
Fans of him also like: