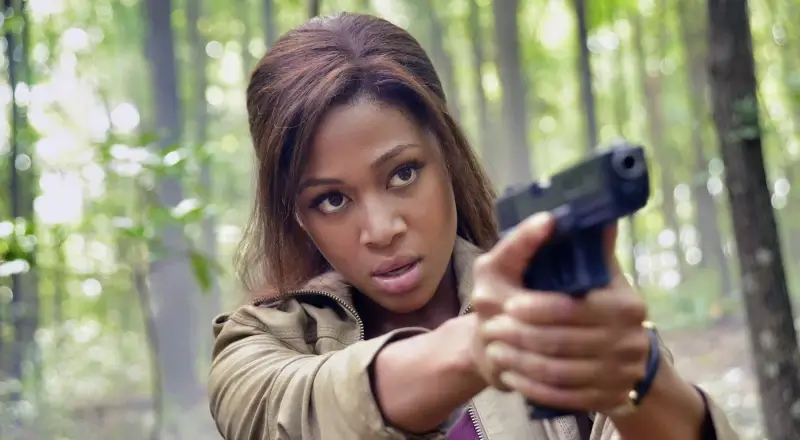 Photo Credit: Everett Collection
Character Analysis
(Avoiding Spoilers)
Living... in the town of Sleepy Hollow, New York. These days, alas, the town isn't living up to its name. Most don't believe Abbie when she says demons haunt the town, but she saw it first-hand as a kid. When a headless horseman shows up in town, she's uniquely suited to stop him. 
Profession... lieutenant in the Westchester County Police Force. After her partner was killed by the Headless Horseman, she took in a suspect, Ichabod Crane, who claimed to be from the 1700s. Ultimately he proved he was telling the truth, and the two team up to fight the supernatural.
Relationship Status... single. There's nothing romantic (yet) between Abbie and Ichabod – they both find each other weird, and he has a wife he's loyal to even if she's somewhere in another dimension. Abbie is also close to her sister Jenny. The two encountered a demon when they were young, but only Jenny admitted it, and she was sent to a mental institution.
Challenge... preventing the Four Horsemen from bringing about the Apocalypse. It's not exactly what she signed up for when she joined the small town's police force, but she takes on her role as Witness to the Apocalypse without hesitation. Using Ichabod's knowledge of the supernatural, and her police skills, the two face off against the horrifying Moloch to stop the end of the world.           
Personality... charming, tough, and funny. She's nowhere near as skeptical of Ichabod as her fellow officers, and when he proves he knows what he's talking about, she becomes fiercely loyal. There's a reason the FBI was interested in recruiting her: she's a terrific officer. But for the sake of the entire world, it's good that she stayed in Sleepy Hollow.
Recommendations
Fans of her also like: