Title Recommendations based on Johnny Truelove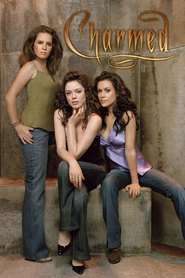 Charmed
Three sisters (Prue, Piper and Phoebe) reunite and unlock their powers to become the Charmed Ones, the most powerful good witches of all time, whose prophesied destiny is to protect innocent lives from evil beings such as demons and warlocks. Each sister possesses unique magical powers that grow and evolve, while they attempt to maintain normal lives in modern day San Francisco.
Shadowhunters
When Clary Fray's mother has disappeared, Clary joins a band of Shadowhunters; demon killing hunters, and gets caught up in a plan to save the world.
The Walking Dead
Sheriff's deputy Rick Grimes awakens from a coma to find a post-apocalyptic world dominated by flesh-eating zombies. He sets out to find his family and encounters many other survivors along the way.