Title Recommendations based on Bertie Wooster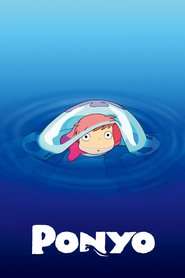 Ponyo
The son of a sailor, 5-year old Sosuke lives a quiet life on an oceanside cliff with his mother Lisa. One fateful day, he finds a beautiful goldfish trapped in a bottle on the beach and upon rescuing her, names her Ponyo. But she is no ordinary goldfish. The daughter of a masterful wizard and a sea goddess, Ponyo uses her father's magic to transform herself into a young girl and quickly falls in love with Sosuke, but the use of such powerful sorcery causes a dangerous imbalance in the world. As the moon steadily draws nearer to the earth and Ponyo's father sends the ocean's mighty waves to find his daughter, the two children embark on an adventure of a lifetime to save the world and fulfill Ponyo's dreams of becoming human.
The Walking Dead
In The Walking Dead, Sheriff's deputy Rick Grimes awakens from a coma to find a post-apocalyptic world dominated by flesh-eating zombies. He tries his best to keep everybody from dying, or worse, becoming undead. Society has fallen apart, and a cure seems to be out of the question. And with stakes that high, in-fighting is bound to develop among the living. Rick doesn't just have to protect everyone from the walkers; he has to protect them from themselves too.
Soul Eater
Set at the "Death Weapon Meister Academy", the series revolves around three teams, each consisting of a weapon meister and weapon that can transform into a humanoid. Trying to make the latter a "death scythe" and thus fit for use by the academy's headmaster Shinigami, the personification of death, they must collect the souls of 99 evil humans and one witch, in that order; otherwise, they will have to start all over again.