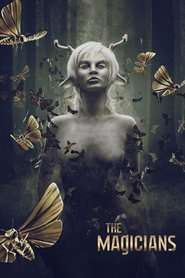 The Magicians
Brakebills University is a secret institution specializing in magic. There, amidst an unorthodox education of spellcasting, a group of twenty-something friends soon discover that a magical fantasy world they read about as children is all too real— and poses grave danger to humanity.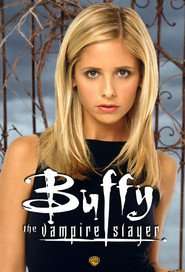 Buffy the Vampire Slayer
Buffy the Vampire Slayer is an American television series which aired from March 10, 1997 until May 20, 2003. The series was created in 1997 by writer-director Joss Whedon under his production tag, Mutant Enemy Productions with later co-executive producers being Jane Espenson, David Fury, David Greenwalt, Doug Petrie, Marti Noxon, and David Solomon. The series narrative follows Buffy Summers, the latest in a line of young women known as "Vampire Slayers" or simply "Slayers". In the story, Slayers are "called" to battle against vampires, demons, and other forces of darkness. Like previous Slayers, Buffy is aided by a Watcher, who guides, teaches, and trains her. Unlike her predecessors, Buffy surrounds herself with a circle of loyal friends who become known as the "Scooby Gang".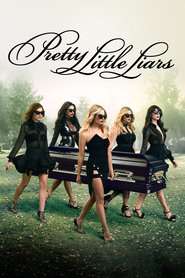 Pretty Little Liars
Based on the Pretty Little Liars series of young adult novels by Sara Shepard, the series follows the lives of four girls — Spencer, Hanna, Aria, and Emily — whose clique falls apart after the disappearance of their queen bee, Alison. One year later, they begin receiving messages from someone using the name "A" who threatens to expose their secrets — including long-hidden ones they thought only Alison knew.